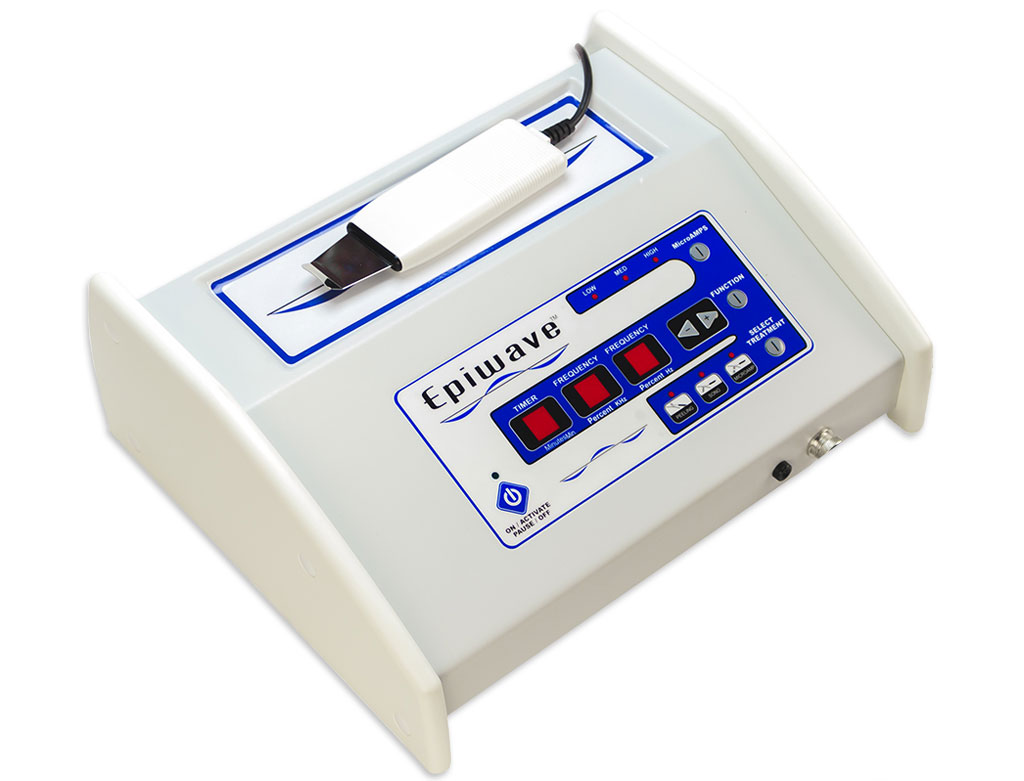 No other skin care treatment exists for all skin types and conditions without invasive surgery.
EpiWave™ is the cutting-edge ultrasonic technology that utilizes low-frequency sound waves (ultrasound) in a three-stage process to repair the skin at a cellular level. The treatments are specifically designed for all skin types such as normal or aged, sun damaged skin, oily, clogged, problematic skin and highly sensitive Rosacea.
The EpiWave™ is very different from cheap skin scrubbers on the market. The machine has many transducers that convert electrical energy to mechanical vibrations; think of a gear shift in a car. Ultrasonic treatments are anti-bacterial and anti-inflammatory and cannot damage the skin or cells.