"Ultrasound is the wave of the future in scientific skin care."
No other skin care treatment exists for all skin types and conditions without invasive surgery.
EpiWave™ is the cutting-edge ultrasonic technology that utilizes low-frequency sound waves (ultrasound) in a three-stage process to repair the skin at a cellular level. The treatments are specifically designed for all skin types such as normal or aged, sun damaged skin, oily, clogged, problematic skin and highly sensitive Rosacea.
The EpiWave™ is very different from cheap skin scrubbers on the market. The machine has many transducers that convert electrical energy to mechanical vibrations; think of a gear shift in a car. Ultrasonic treatments are anti-bacterial and anti-inflammatory and cannot damage the skin or cells.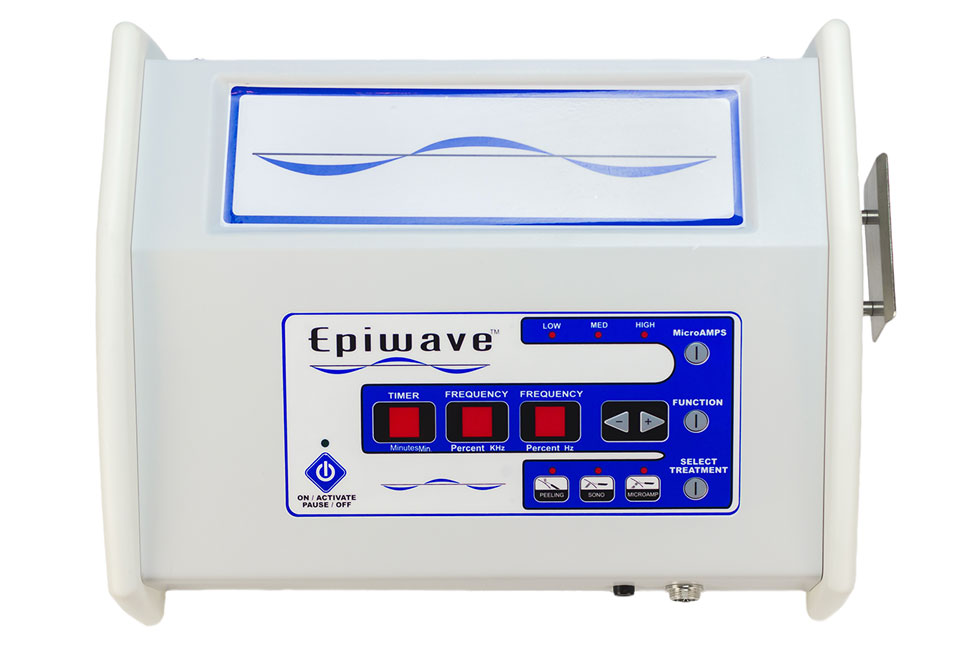 EpiWave™ is the obvious choice! For purchasing options, please contact us.
Benefits of
EpiWave™ Ultrasonic Treatments:
Exfoliate using gentle distilled water and sound waves.
Deeply deliver anti-oxidants and promote cellular renewal.
A thorough exfoliation with no irritation or inflammation.
Without the use of crystals, salts or chemicals.
A safe, gentle alternative for sensitive skin in need of resurfacing.
For photo-aging skin, compromised by long-term sun exposure.
Ultrasound is a continuous cycle of sound waves at frequencies of 20 kilohertz and higher.  Ultrasound technology is absolutely safe and in fact, it has a long history of use in medicine. Medical sonographic imaging is commonly use by obstetricians to monitor the condition of babies in the womb. Dentists use ultrasound to clean teeth; beneficial for its anti-bacterial properties.
How is an ultrasonic machine used in the beauty industry?
It is a science-based system for all skin types, performed in three steps.
Step 1: Ultrasonic Peel
Step 2: Sonophoresis
Step 3: Micro-Current Cell Renewal Therapy
For inquiries regarding purchasing and pricing of the EpiWave™ , please contact us.