Professionals: Enjoy 20% Your First Order! Use code FIRSTORDER at checkout.
Coupon not valid on sale items or Peels.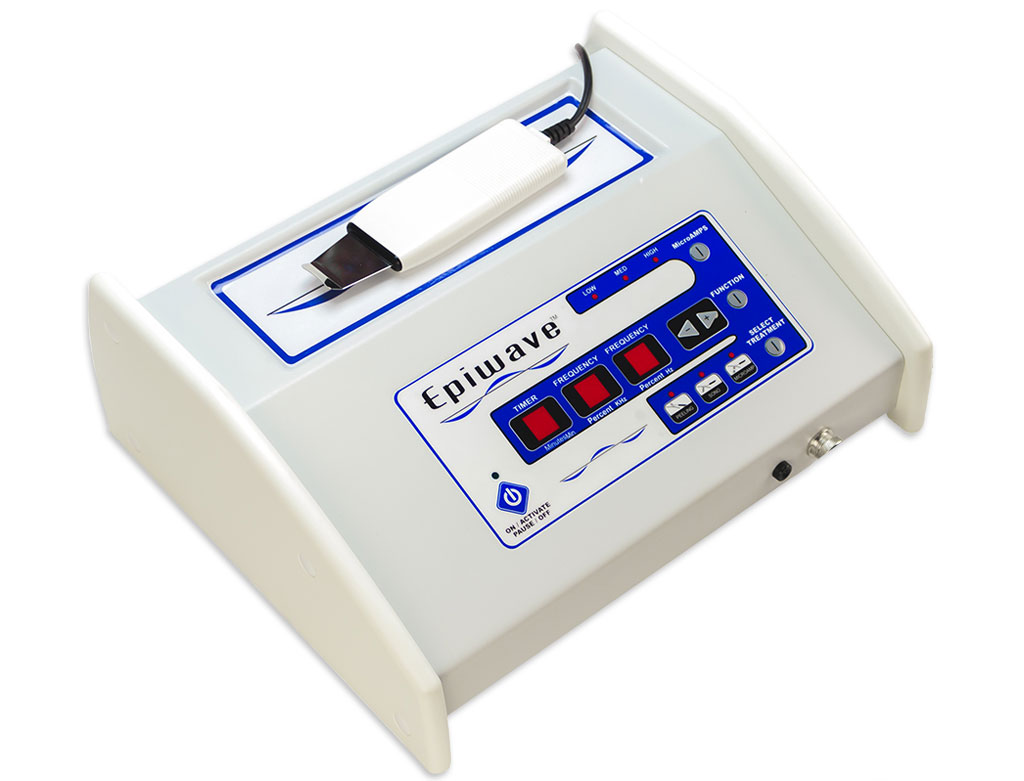 No other skin care treatment exists for all skin types and conditions without invasive surgery.
EpiWave™ is the cutting-edge ultrasonic technology that utilizes low-frequency sound waves (ultrasound) in a three-stage process to repair the skin at a cellular level.
Combat Aging Skin
Manage Rosacea
Reduce Wrinkles
Clear Acne
Reduce Pore Size
Reduce Hyperpigmentation
The Aesthetic Science Skincare Products were formulated specifically for the EpiWave™ Ultrasonic machine.
The EpiWave™ "spins" water molecules across the skin in vibrations to loosen the upper portion of the skin, removing dead skin cells, and unleashing the skin's power of cell turnover and the renewal process, without inflammation and irritation.
The penetration modality of the EpiWave™ creates temporary microscopic pathways through the lipid portions of the stratum corneum.
Microcurrent treatments help restore the natural electrical potential of the cell membrane to assist proper cellular function.
Aesthetic Science Skincare
We believe inner beauty and outer beauty
starts with healthy cells.
Started in 2000, Aesthetic Science was designed to fill a need in the skin care business. Our products are based on the needs of cells and help with the following skin issues:
01. Hydration
02. Antioxidants
03. Age Management
04. Rosacea
05. Hyperpigmentation
06. Acne